Happy New Year! Updates and some Albus Dumbledore Fanart
Jan 04, 2019
Happy New Year!
It's a new year and I am super excited about what 2019 might have in store! 2018 felt like a lot of pieces being pulled out and put together, but the full picture wasn't quite there. (Although one could argue that the full picture of our lives is never quite there as long as we have days left to live...). :) A lot of what I experienced in 2018 was hard, like a rock being tumbled in the waves and sand, over and over and over until it's smooth and shiny; but at the same time also exciting and new.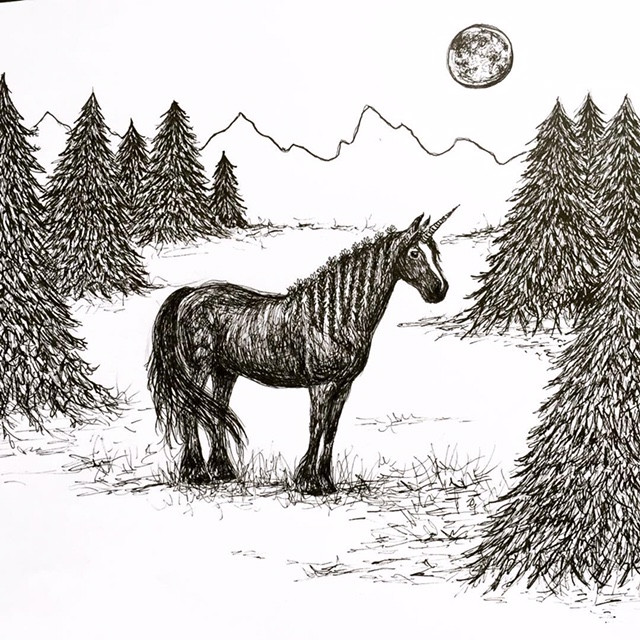 There were two things that happened in the fall that completely changed the trajectory of my art, in a way that was both surprising and which felt like coming home at last.
The first was that I participated in my first Inktober challenge on Instagram. For those who don't know what that is, it's a challenge to post a drawing in ink every day in October and using the related hashtags to follow along with other artists participating. After doing the 30 in 30 in September and realizing I was having fun trying new materials, I thought it would be fun to try pen, so I picked up a small set of four pens at the art shop before October.
Well...what I thought would just be a fun exercise, turned into a whole new direction!
It turns out that I love pen and it feels like I finally found the perfect medium for a lot of what I do. That was enforced by the fact that people seem to love the pen drawings, which kind of surprised me to be honest!
After getting a feel for the pen and ink during Inktober in October, in November I participated in Folktale Week. Another challenge on Instagram, Folktale Week uses prompts for each day that related to themes in folktales including mirror, witch, forest, magic, etc. The below is the image for the prompt 'witch'.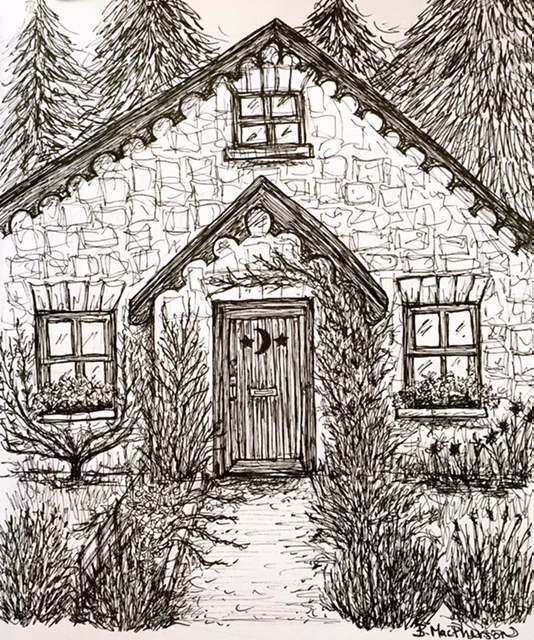 Instead of illustrating folktales that already exist, I decided to use the prompts to make up my own story- The Adventures of Prickle and the Fairy- about a shapeshifting hedgehog named Prickle and his fairy friend. Prickle was a huge hit and now has his own following! He has told me that he is not finished his adventures, so there will definitely be more from him in 2019. In December I began a story about Prickle and a forest elf, so I will be finishing that one this year.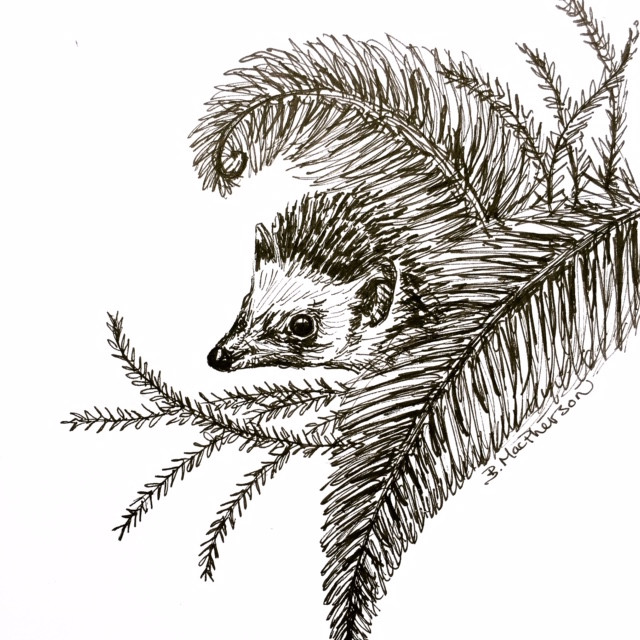 Beyond that, I have plans to continue my education in illustration techniques- I'm currently enrolled in an online program with various courses related to illustration- and to practice my character work with pen and ink. I used to draw people all the time, but haven't in several years due to my focus on animals. However, now that I am writing stories that combine people and animals, I need to get back to working on humans! I have found that there is a definite learning curve when inking the human face. Shading with graphite is much more intuitive to me and my methods of adding dimension to things with ink...tend to look like wrinkles when added to the human face! Haha!
Live and learn!
Needless to say, character studies of the face are at the top of my list in 2019- starting with this sketch of Albus Dumbledore.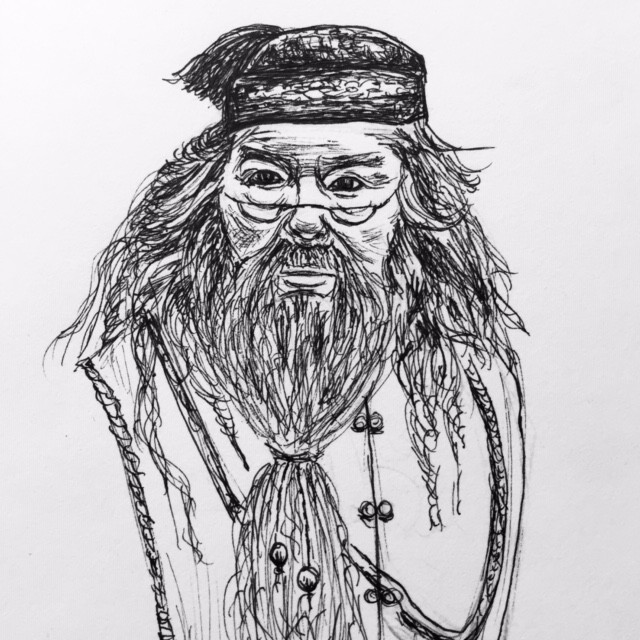 What I learned (or was reminded of) during this sketch: pen and ink is unforgiving!
I draw first with pencil (erasers are SO GREAT!) and then ink over the pencil with the pen...but even when I have a sketch I am happy with underneath, things can still go awry! I am overall pretty happy with my attempt at Dumbledore, you can tell who it is, but the eyes are darker than I wanted because of just one errant pen stroke! One stroke that's not what I want can throw the whole thing when there's no eraser to fall back on- so practice, practice, practice. :)
I have heard people say that drawing with pen is intimidating and I definitely understand that feeling, but it also doesn't have to be that serious! Yes, this doesn't look exactly the way I intended, but that's why it's practice! Not everything is going to be a masterpiece and it's like life- sometimes stuff works and sometimes it doesn't. That's what the recycle bin is for! ;-)
So that's what's up with me moving into this new year! I am sending my love and gratitude for your presence and support in my life and artwork. I am so very grateful that I can journey through life with so many wonderful and like minded souls. Wishing you and yours the happiest year yet!