Folktale Week Day 6- The Adventures of Prickle and the Fairy
Nov 17, 2018
The cottage garden was quite a place and he had much fun! As for Clare, hedgehogs are pure enchantment, so following Prickle on his garden adventure proved to be magical indeed.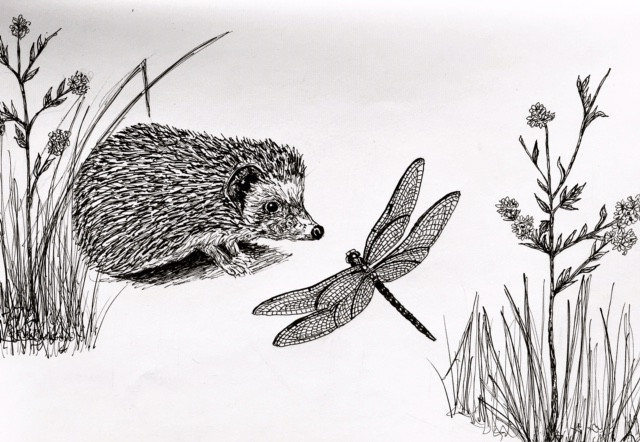 Finally as the sun hung low over the pine trees, the friends came to meet each other again by the front of the house. As it was starting to get dark, Prickle and Esmeralda agreed that they had to head to their respective homes.
"Thank you for a wonderful day!", said Clare, "I do hope you will come back to visit."
"I would like that," said Esmeralda.
"Me too," agreed Prickle, "plus I have a feeling we have a lot more adventures to have!"
"Oh that would be wonderful!" exclaimed as Clare led them to the front gate.
"Goodbye, my friends", she said waving.
"Goodbye", Prickle and Esmeralda replied, "...for now!"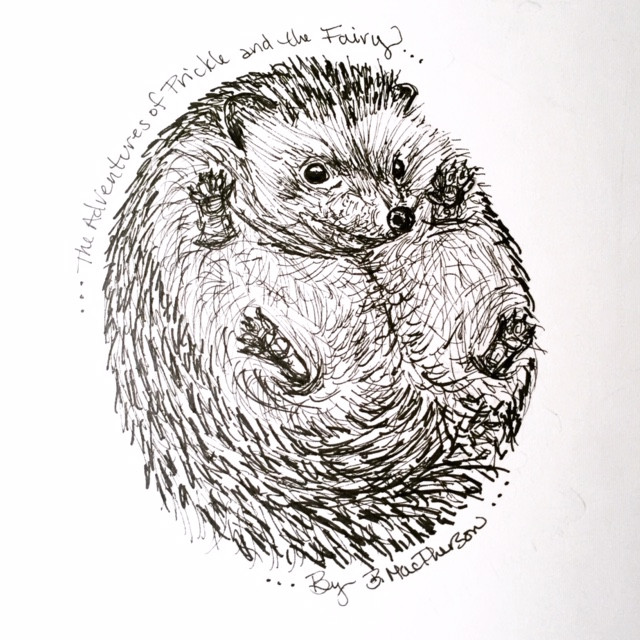 Thank you SO much for following along with the story of Prickle and the Fairy! Folktale week was so much fun and I'm so happy to have been able to participate!