Mountain Lion and Updates
Jan 22, 2019
In the last two years as I was beginning on my conservation art path, I would do one piece and have 50% of that piece go to an organization related to the subject matter. That seemed like a good idea...and it was..., but over time it's gotten more complicated with some designs being used for prints and notecards and also because some pieces take a very long time to find their person!
As I result, I am changing up how I do my donations. Instead of picking a different organization for individual pieces, I have chosen five organizations to support and I will divide up 50% of my profit equally between them. That works out to be 10% of my total take home per organization. ❤️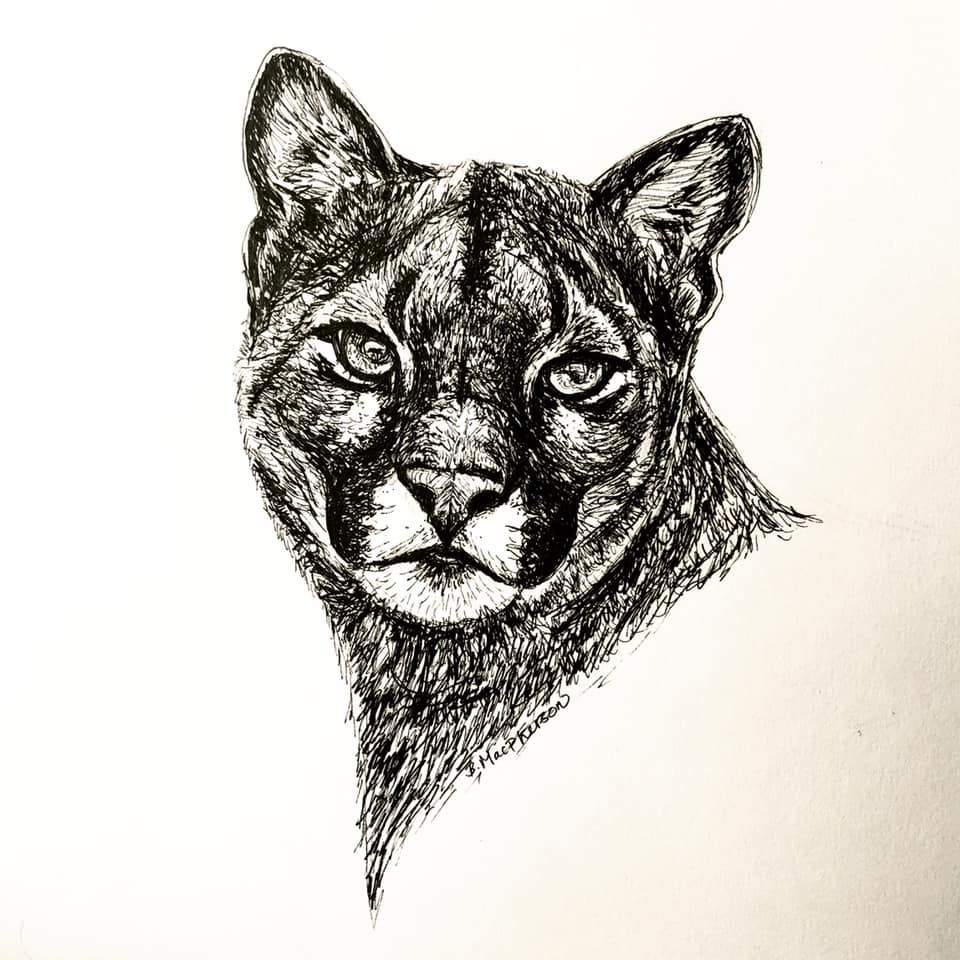 Each of these organizations do amazing work- they are doing the hard hands on work of conservation. They are the boots on the ground for the animals. Also, each one has a different reach and focus, so my giving is diversified across several different avenues of conservation and animal sanctuary, which I also like.
Thank you to Gentle Friends Sanctuary, Mountain Lion Foundation, Gibbon Conservation Center, Project Primate, and Seward Park Audubon Center for all your hard work and I look forward to supporting you with my work this year! ❤️