UPDATE- 30 in 30 Painting Challenge
Feb 19, 2018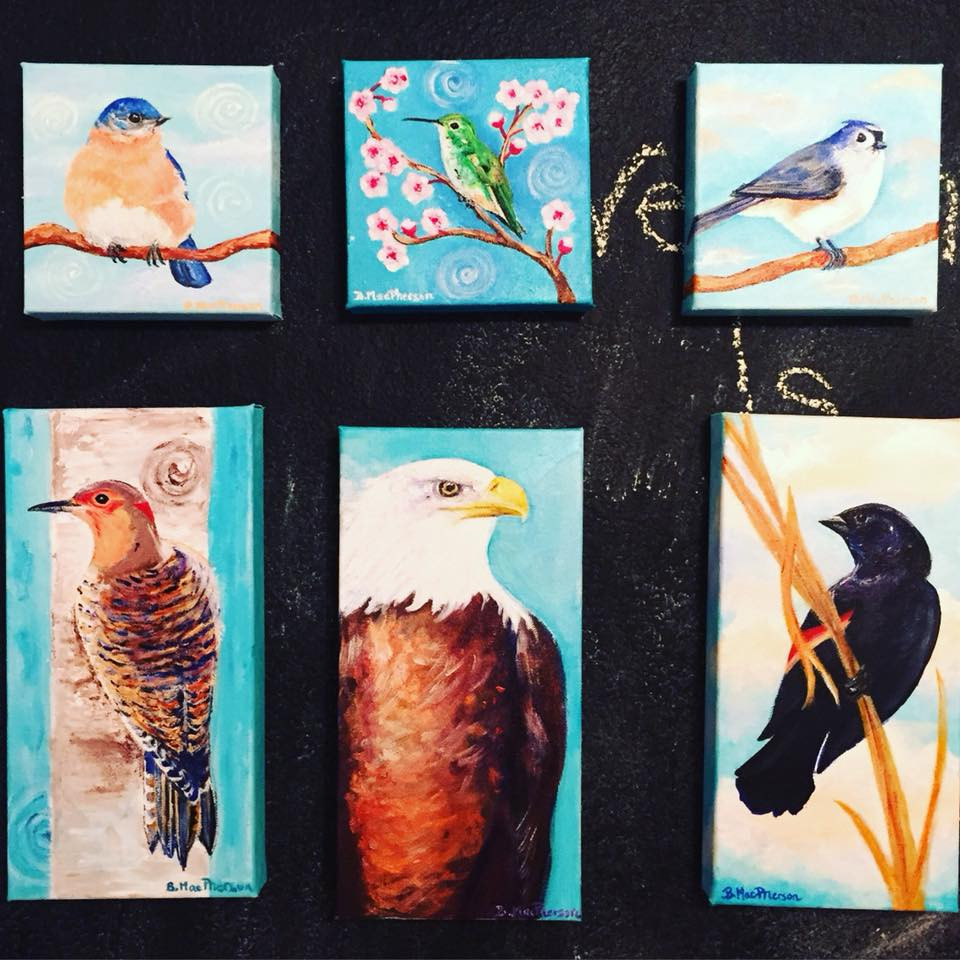 30 Paintings in 30 Days UPDATE!
I am halfway through the challenge and SO excited with how it has been going. I have painted and posted 15 birds and worked on 3 that I haven't posted due to the paintings being commissioned gifts (don't want to ruin any surprises)!
Including the commissions, I have sold 10 paintings and raised over $1,000 for the Seward Park Audubon Center!!! I am blown away by the support that I have been shown through this process. THANK YOU SO MUCH!! It means so much to be able to use my love for painting animals to help an organization that supports conservation and nature education. I really am wonderfully overwhelmed with the response to this series.
Starting today, I will be taking a week off from the bird series. I am on vacation with my family and want this week to be about rest, rejuvenation, and getting more amazing reference photos for future nature paintings. I will still be participating in the 30 in 30 Challenge, but it will be small pencil or watercolor studies most likely influenced by the surrounding beauty in Kauai, HI. The thirty painting bird series will continue on my return and will go into March.
If you would like to follow along with what I am doing this week, I will be posting mostly on Instagram https://www.instagram.com/becky.macpherson/ (You don't have to have Instagram to see my photos there).
The Bird of the Day email series will begin again on my return and I will be back to sending out each painting a day earlier than social media- just for you! I have twelve more bird paintings to go to hit thirty!
Have a wonderful week and I look forward to sharing more avian goodness with you when I get back!