Feathers and Keys- Day 16
Apr 16, 2019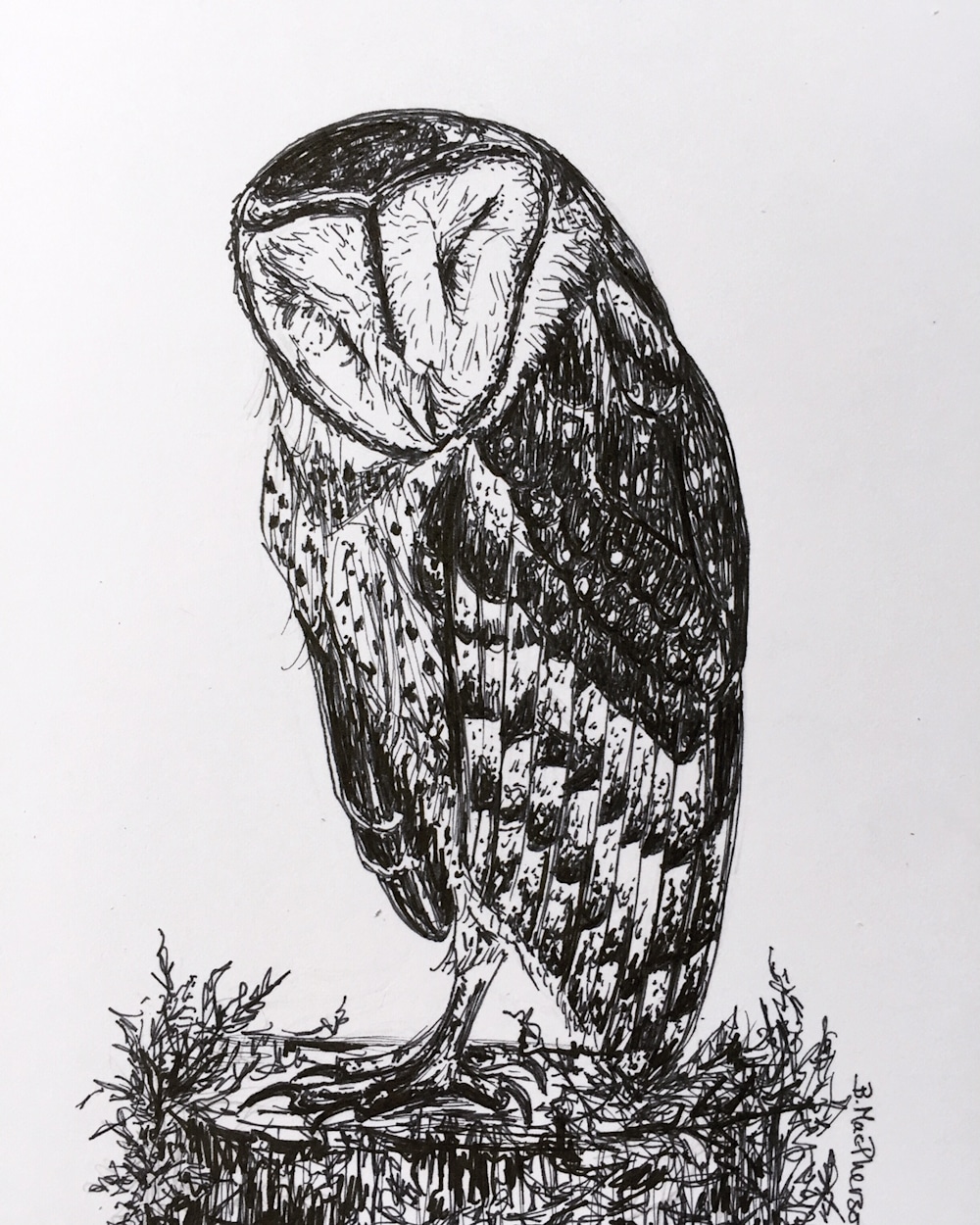 SOLD
Dreaming Barn Owl
4 x 6
Slowly, slowly the birds are flying in.
Bringing their secrets to be shared and kept.
Some of them bring keys
(to what we must wait and see)
while some of them bring only themselves.
Today's feathered guest brings no physical gift,
but can't you just feel the secret wisdom she has to share
when she wakes from her slumber?