Feathers and Keys- Day 15
Apr 15, 2019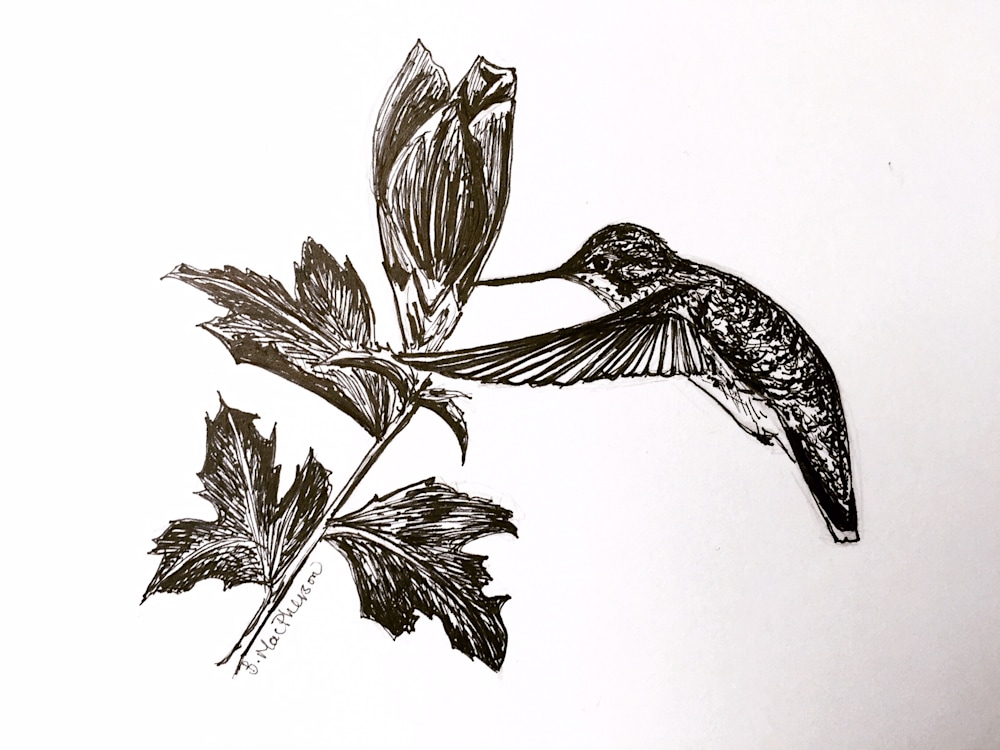 A wee hummingbird and Rose of Sharon for Day 15 of my Feathers and Keys project!
Hummingbird and Rose of Sharon
4 x 6
$95
It was interesting drawing a hummingbird in black and white when I've painted so many in bright color! Do you have hummingbirds where you are? We have Annas Hummingbirds all year long in Seattle!