Day Twenty Two- 30 in 30 Painting Challenge
Mar 19, 2018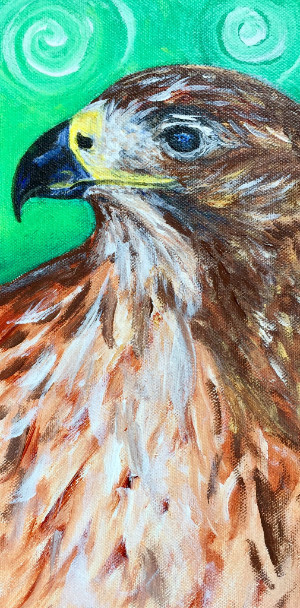 Hawk #2
6x12
$300
You may notice the eye of this hawk is slightly different than most hawks. This hawk had an eye that looked different, but because of its difference, it made it look like that eye contained the whole universe. Because all life is valuable and imperfection is what makes us interesting, I decided to paint it as it was.
If you are interested in giving this handsome hawk a loving home, please contact me. First message received gets dibs!

This is one of 30 paintings I will be painting in February as part of the Thirty in Thirty Challenge. 50% of the sale of each will go to support the wonderful work of the Seward Park Audubon Center in Seattle, WA.