Day Twenty Seven- 30 in 30 Painting Challenge
Apr 01, 2018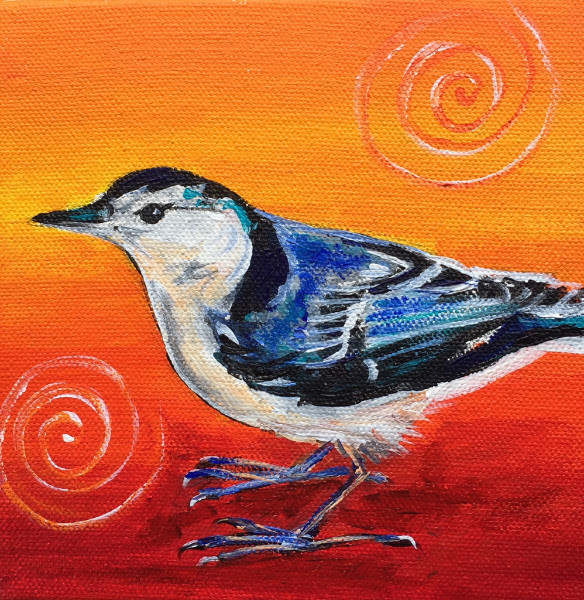 Nuthatch
6x6
$200

Nuthatches can represent strength and faith in one's self. This winged friend stands strong and faces challenges head on with faith.
If you are interested in giving this sweet nuthatch friend a loving home, please contact me. First message received gets dibs!

This is one of 30 paintings I will be painting in February as part of the Thirty in Thirty Challenge. 50% of the sale of each will go to support the wonderful work of the Seward Park Audubon Center in Seattle, WA.