Day Three- 30 in 30 Painting Challenge
Feb 03, 2018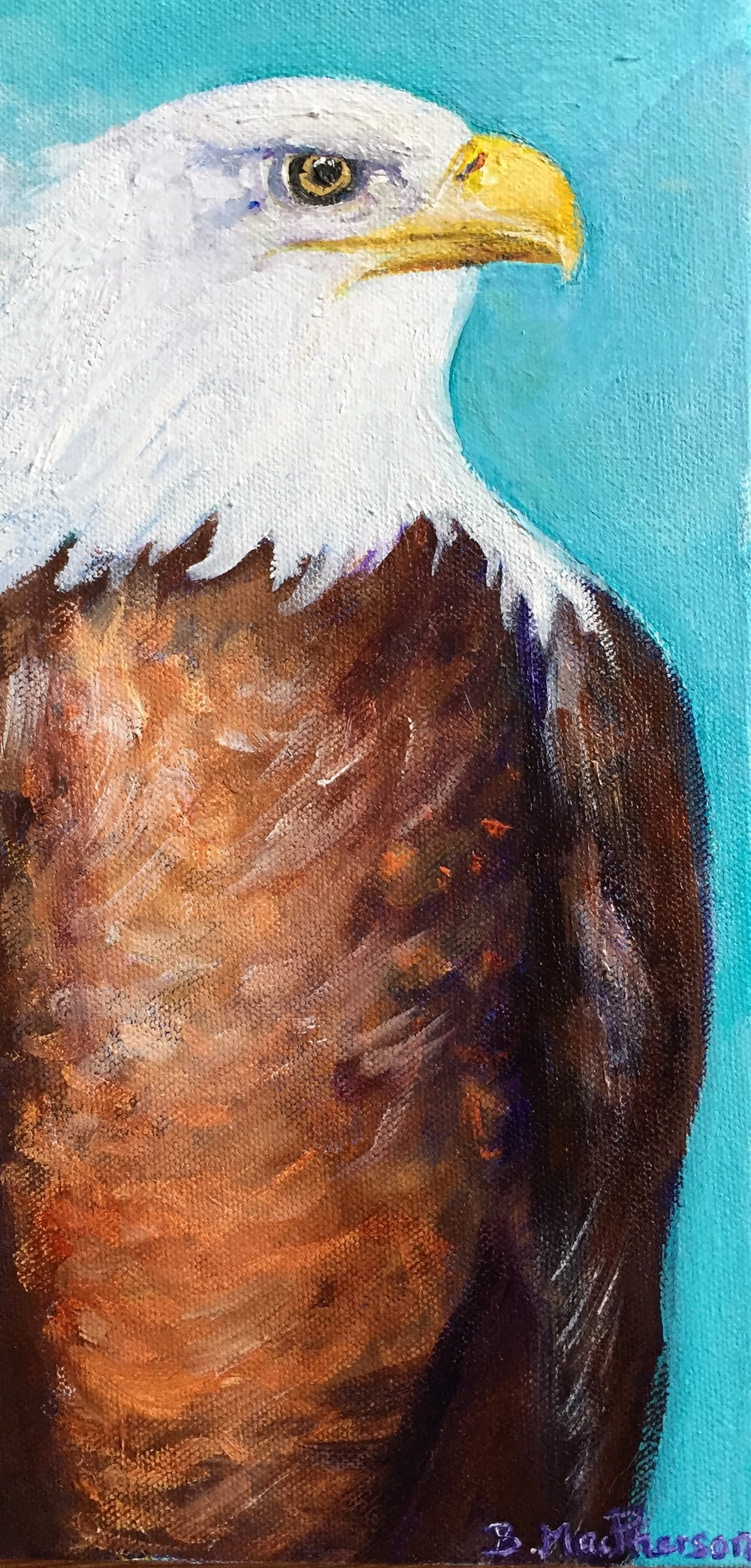 Grandmother Eagle
6x12
$350
This Eagle was a challenge for me and she speaks strongly for herself. There are lessons painted into the canvas here. My lessons may not be the same as your lessons, but if you listen I'm sure you will know what wisdom Grandmother Eagle has for you.
If you are interested in having Grandmother Eagle gazing regally down upon a space in your home, please contact me. First message received gets dibs!

This is one of 30 paintings I will be painting in February as part of the Thirty in Thirty Challenge. 50% of the sale of each will go to support the wonderful work of the Seward Park Audubon Center in Seattle, WA.