Day One- 30 in 30 Painting Challenge
Feb 01, 2018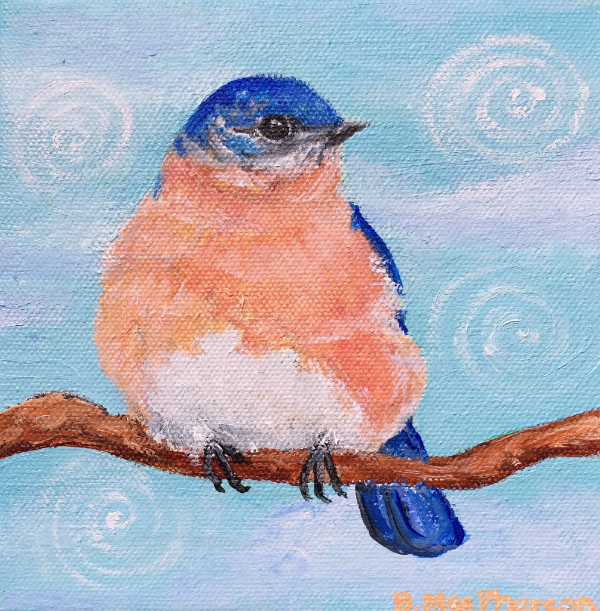 SOLD
Bluebird No. 1
6x6

This male bluebird is looking for love. With a fluffy belly that cute, I can't imagine he will have any trouble, but stay tuned tomorrow to see if he finds it!
If you would like to provide this sweet blue bird a loving home, please contact me. First message received gets dibs!

This is the first of 30 paintings I will be painting in February as part of the Thirty in Thirty Challenge. 50% of the sale of each will go to support the wonderful work of the Seward Park Audubon Center in Seattle, WA.