Day Five- 30 in 30 Painting Challenge
Feb 05, 2018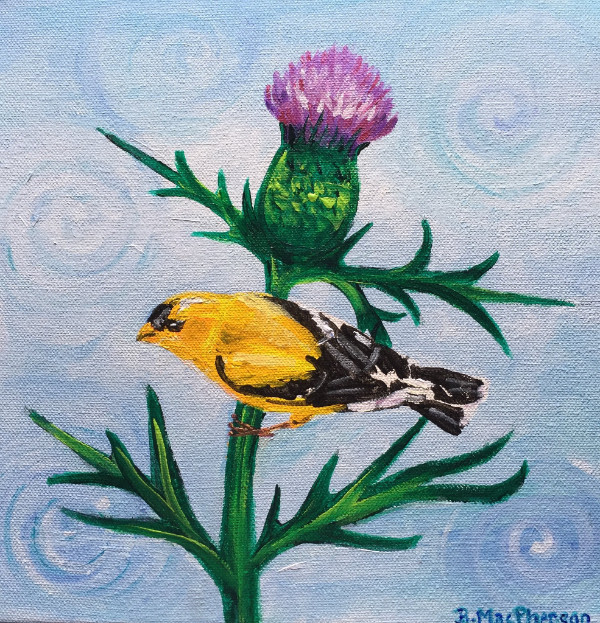 Goldfinch and Thistle
10x10

Full disclosure, I finished this piece a fair bit before the challenge started, but I had some technical difficulties today, so...since I hadn't officially released this one...and since it's a BIRD...here it is!

For the benefit of Seward Park Audubon Center!
If you are interested in giving this colorful friend a loving home, please contact me. First message received gets dibs!

This is one of 30 paintings I will be painting in February as part of the Thirty in Thirty Challenge. 50% of the sale of each will go to support the wonderful work of the Seward Park Audubon Center in Seattle, WA.