Day Eleven- 30 in 30 Painting Challenge
Feb 11, 2018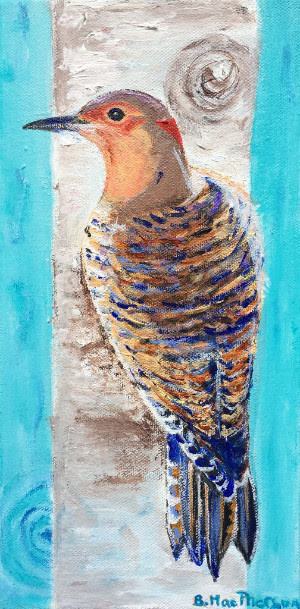 Flicker
6x12
$300

This courageous bird can represent the drumming of new rhythms and growth in one's life. Do you hear the sound? The flicker can support you during these times of healing and change.
If you are interested in giving this avian friend a loving home, please contact me. First message received gets dibs!

This is one of 30 paintings I will be painting in February as part of the Thirty in Thirty Challenge. 50% of the sale of each will go to support the wonderful work of the Seward Park Audubon Center in Seattle, WA.