30 in 30 - Day 9
Sep 09, 2018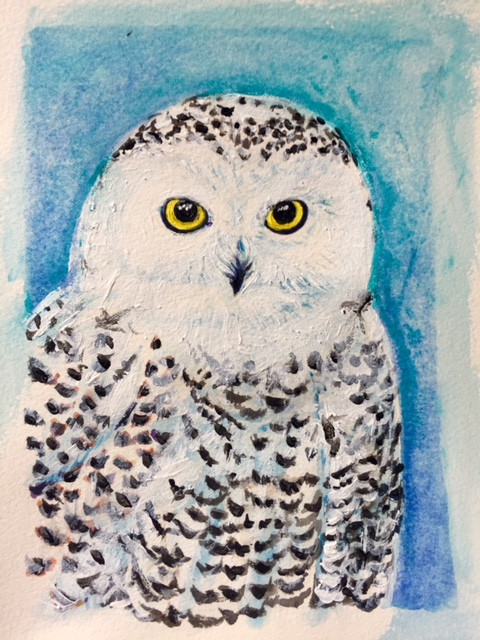 SOLD
Snowy Owl
5x7 (ish)
I know, I know, this is not 30 birds in 30 days like last time, but I can't help it. I love painting birds. Especially owls. Today I mixed media with watercolor going down first and then highlighting and layering with acrylic. It was a fun process. I even used salt to make some of the effect, which I had never done before but wanted to try after seeing other artists work with it.

If you would like to offer this owl a loving home, please contact me!

Day 9- wow, ALMOST a third of the way through. Thank you for hanging in there with me! I so very much appreciate the support!!