30 in 30- Day 3
Sep 03, 2018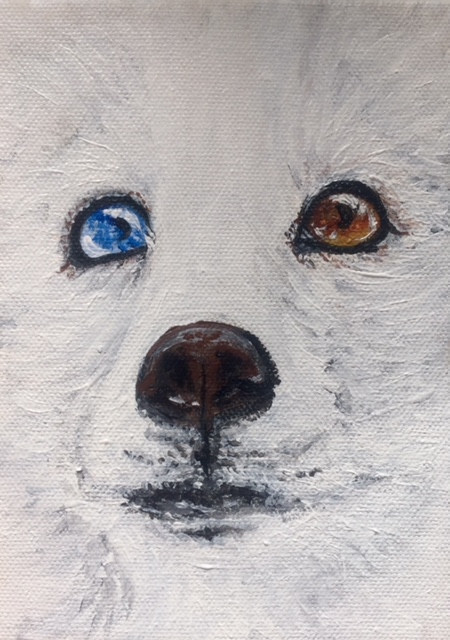 Aren't his eyes amazing?

Kenai is an arctic fox living at Wild Wonders in San Diego, California.
The mission of Wild Wonders is to promote wildlife conservation through education and Kenai and his friends play an integral role in doing just that. Wild Wonders provides a permanent and loving home for non-releasable wildlife and gives them an important role as animal ambassadors for their wild cousins. I got to meet many of the ambassadors of Wild Wonders last year and am so happy to support their home.

50% of the sale of the painting of Kenai will go to support the important work of Wild Wonders and the care of the animal ambassadors living there.

If you would like to provide Kenai's portrait a loving home, please contact me. First message received gets dibs!