30 in 30 - Day 23
Sep 23, 2018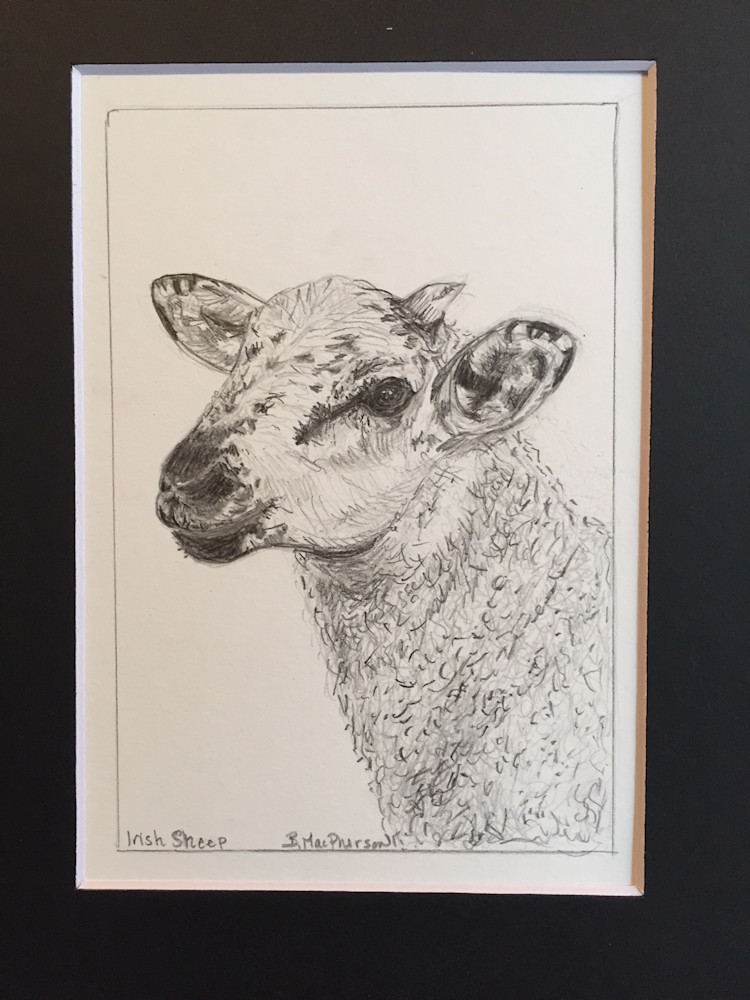 This sweet sheep was one of the souls I met on a summer trip to the Dingle Peninsula in Ireland. I thought the markings were really interesting and the expression on her face so intriguing. I took several photos of this particular sheep (while giving it lots of pets as a thank you) and I know that I will be working with this sweet friend again in the future.
This is a 5x7 portrait of a sweet sheep done in graphite. It is unframed so that you can frame it to match your particular decor style, but it is matted in a black mat and protected in a plastic sleeve.
10% of the sale of this piece will go to support a conservation organization, but I'm not sure which yet. I am planning to do a series of drawings based on my trip to Ireland, so if I can, I'd like to find an organization that supports wildlife there- but I need to do a little more research. I'll keep you posted on what I choose!!
As always, thank you so much for your support and for helping the animals!
My reference sheep photo below- isn't it cute?