30 in 30 - Day 21
Sep 21, 2018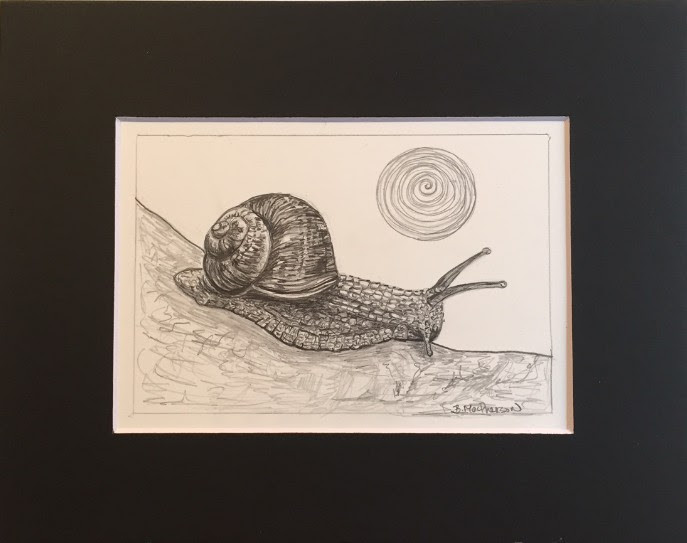 Who doesn't love a snail? I don't know!!

Well... maybe people who have gardens...

But I have a garden...and sometimes a snail eats my flowers...but I still LOVE SNAILS!

This is a snail that won't eat your garden, so bring it on home!

This is a 5x7 portrait of a very cute snail-y snail done in graphite. It is unframed so that you can frame it to match your particular decor style, but it is matted in a black mat and protected in a plastic sleeve.

10% of the sale of this piece will go to support the work of one of my favorite organizations- the Gibbon Conservation Center- and the care of the animal ambassadors there. I have been there several times and am always so enchanted by the Gibbons and their hardworking caretakers! Have you ever heard a gibbon sing? It's fabulous.

As always, thank you so much for your support and for helping the animals!