30 in 30 - Day 20
Sep 20, 2018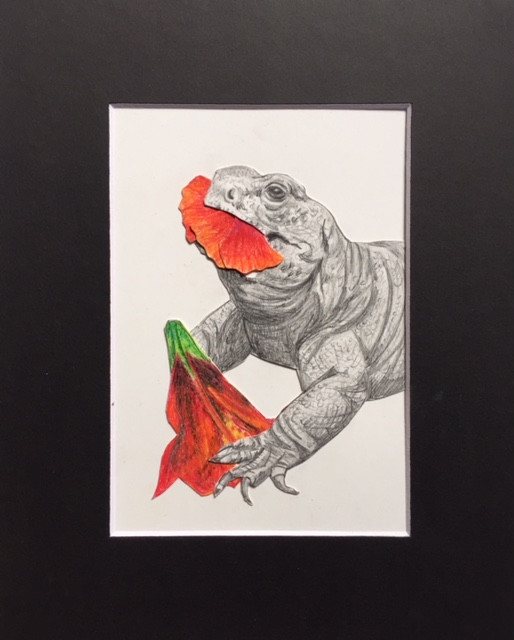 Where are days 18 and 19 you ask?
Are you missing something?

Nope.

Kiddo was home sick on Monday and I didn't get something finished and Tuesday was an art class- PRINT MAKING!- which was 4 hours long, so I considered that a 'painting' for the day.
SO....without further ado
(or trying to catch up)
here is DAY 20!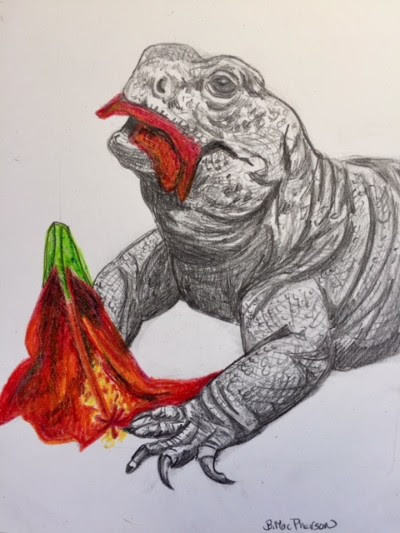 Lizard Lunch
Dina the Uromastyx
5x7
$110
Do you know what an Egyptian Uromastyx is?
Cause I sure didn't! :)

It's one of the species of lizards more commonly known as 'spiny tailed'.
This is Dina the Uromastyx eating a hibiscus flower at Wild Wonders in San Diego, CA.