30 in 30 - Day 17
Sep 17, 2018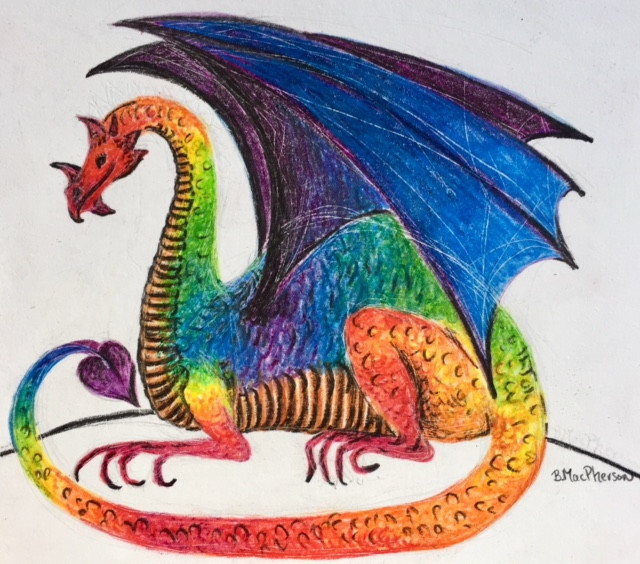 The people spoke- "MORE DRAGONS!!" they said.

I listened- "More dragons I will create!" I replied.

And so I did.

This Dragon of Many Colors #2 is a distant cousin of Dragon of Many Colors #1.

Dragon of Many Colors #2
5x7
Matted in Black
$65.00

I am trying something new- I resurrected my Etsy shop to post some of my small originals to make them easier to share for a fundraiser I am participating in and for people to see what originals are available in one place. SO....this dragon is live on Etsy- whoever gets there first can offer her a loving home!


10% of the sale of this piece will go to support the work of one of my favorite organizations- the Gibbon Conservation Center- and the care of the animal ambassadors there. I have been there several times and am always so enchanted by the Gibbons and their hardworking caretakers! Have you ever heard a gibbon sing? It's fabulous.

As always, thank you so much for your support and for helping the animals!