30 in 30 - Day 14
Sep 14, 2018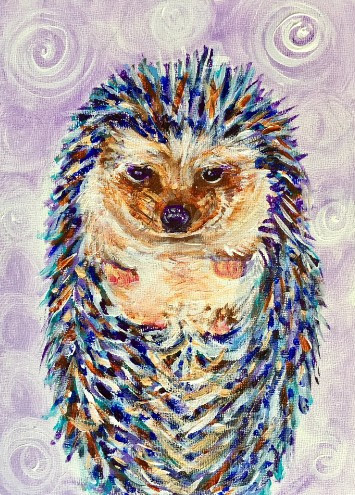 Acrylic on Board

This is Oolong the Hedgehog and is one of the animal ambassadors at Wild Wonders in San Diego. Wild Wonders is an organization I have had the good fortune to visit in person and I was so impressed by the dedication of the small staff and the love that surrounds the many animal ambassadors in their care.

Oolong is an African Pygmy Hedgehog and is one of the many animal ambassadors that 'staff' Wild Wonders- helping to educate people about wildlife and to promote conservation through talks and tours. Wild Wonders takes on animals that can't be rehabilitated back into the wild and gives them a loving forever home.

Right now they are facing the costs of many of these wonderful animal friends getting older and I am happy to help support them and the care that these ambassadors deserve. 50% of the sale of Oolong will go to the medical fund of Miki- an arctic fox that recently had to have emergency surgery.

As always, thank you so much for your support and for helping the animals!