30 in 30- Day 11
Sep 11, 2018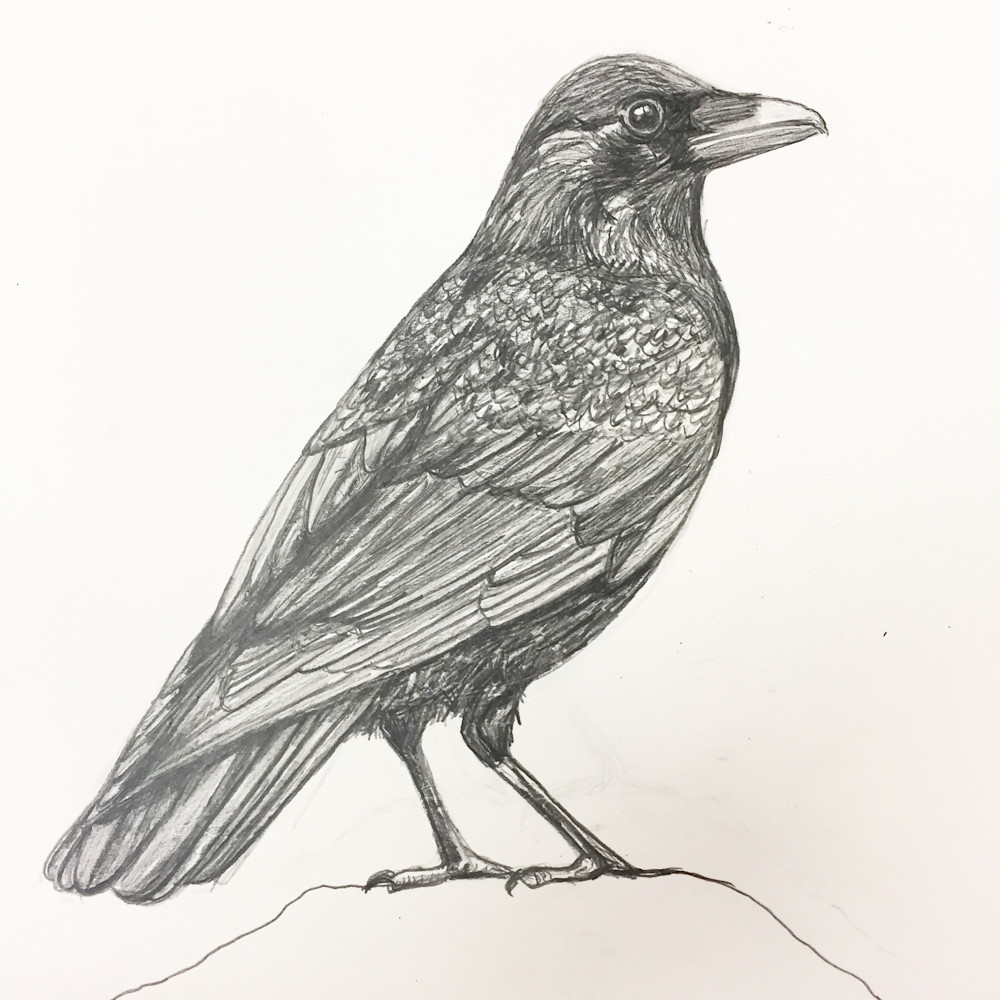 First- I really cannot thank you enough for following along with this 30 in 30 Challenge. Your daily love and support mean SO much to me. :)

THANK YOU.

Now for Day Eleven....


Salish Sea Crow
8x10
(Matted and Framed in Black)
$200

True confessions, I finished this over the summer...BUT it was not officially released because it is part of an art show later in September, so I feel ok making its release part of the 30 in 30.

This handsome crow was part of a book project I did with several other artists to highlight the Salish Sea and the conservation needs there. Remember Tahlequah, the orca mother who carried her dead calf for over 17 days? That was in the Salish Sea, which is being challenged in many ways.

If you would like to purchase this wise crow, please contact me!

Caveat...you have to wait to receive it until after the Salish Sea Art Show this weekend. :) (However, you will receive it matted and framed.)

50% of the sale will go to one of my favorite local conservation organizations - Seward Park Audubon Center- which does wonderful conservation and education work in the area local to the Salish Sea.